Ruby's Story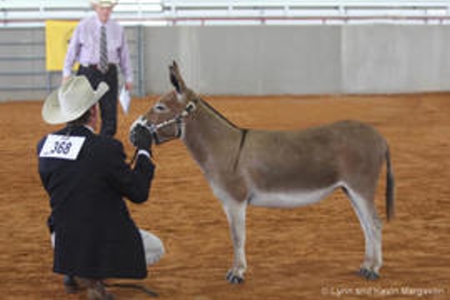 Appalachian Farmstead was fortunate to purchase Frontier Legends Ruby Stone towards the end of 2017. She produced two beautiful foals for us before her untimely death in 2021. Ruby was a well-known halter champion, having been named both NMDA and ADMS National Champion Jennet, as well as multiple other championships over a show career spanning the years 2006-2009. Ruby was a beautiful 2005 sorrel jennet by Short ASSets Starfire and out of Frontier Legends Lizzie Johnson Williams.
Frontier Legends Cinna, Ruby's 2013 foal, has continued her mother's winning ways by achieving 2016 NMDA National Champion Jennet/Best of Breed, 2017 NMDA Reserve National Champion Jennet, 2019 ADMS National Champion Donkey, and 2022 NMDA National Champion Jennet/Best of Breed. Ruby's 2017 jack foal, Frontier Legends Kid Curry, was named the Grand Champion Jack at the 2018 Fort Worth Livestock Show. Ruby's 2018 foal named Farmstead's Popcorn Sutton and sired by our sorrel jack, Country Music's Rusty Weir, was named ADMS Reserve Champion Donkey at 9 months of age, as well as being named Junior Champion Donkey for the two shows at which he has been shown! Her last foal born to our farm in 2020 is Farmstead's Ruby Iris, who is also sired by Country Music's Rusty Weir and has been named the NMDA 2021 National Champion Yearling Jennet, as well as Reserve Junior Champion at the Music City Show in 2022!
Appalachian Farmstead is fortunate to own two superb jennet foals produced by Ruby Stone that will continue to pass Ruby's outstanding genetics to future foals!
Ruby's Pedigree
Ruby's Show Record
2009
Texas Shoot Out (College Station, Texas)
Reserve Champion Jennet
2nd Place, 3 and 4 Year Old Jennets

The Great Celebration (Shelbyville, TN) NMDA Show
NMDA National Champion Jennet
1st Place, 3 Years and Older Jennets

2008
NMDA National Show (Conroe, Texas)
1st Place, 2 Year Old Jennets

Texas Shoot Out (College Station, Texas)
Grand Champion Jennet

ADMS National Show (Conroe, Texas)
1st Place, 2 Year Old Jennets

2007
State Fair of Texas (Dallas, Texas)
Grand Champion Jennet
1st Place Jennets

ADMS National Show (Conroe, Texas)
Best of Breed
Grand Champion Jennet
1st Place, 2 Year Old Jennets

Houston Livestock Show and Rodeo (Houston, Texas)
5th Place, 2 Years and Older Jennets

San Antonio Livestock Show and Rodeo (San Antonio, Texas)
Grand Champion Jennet
2nd Place, 2 Year Old Jennets

Southwestern Exposition (Fort Worth, Texas)
Reserve Grand Champion Jennet
1st Place, 2 Year Old Jennets

2006
TAMU Donkey Show (College Station, Texas)
2nd Place, Yearlings (any gender)

SDMS Fall Festival (Corsicana, Texas)
1st Place, Yearling Jennets

ADMS National Show (Conroe, Texas)
3rd Place, Yearling Jennets

State Fair of Texas, NMDA (Dallas, Texas)
Junior Reserve Grand Champion Jennet
1st Place, Yearling Jennets

Kansas State Fair (Hutchinson, Kansas)
2nd Place, Jennets (all ages)

The Great Celebration (Shelbyville, TN) NMDA Show/ACOSA National Show
5th Place, Foals (any gender)

Ruby's Winning Foals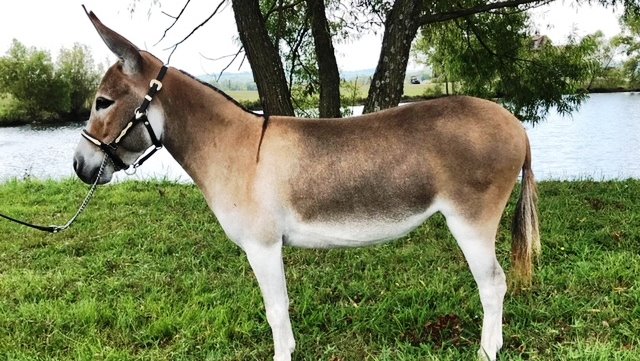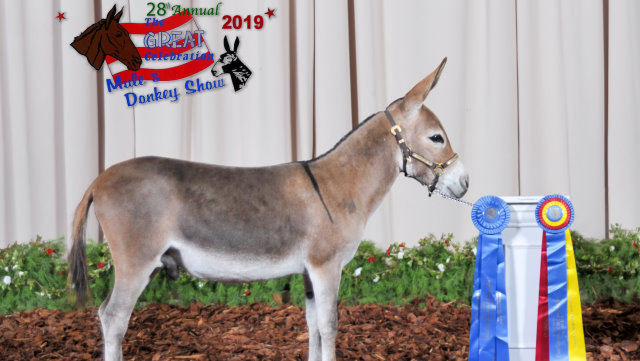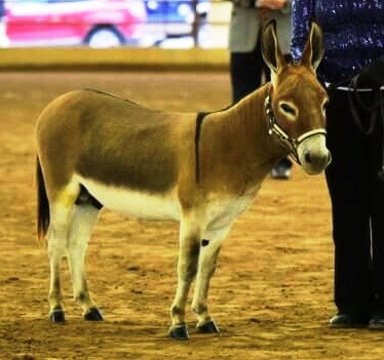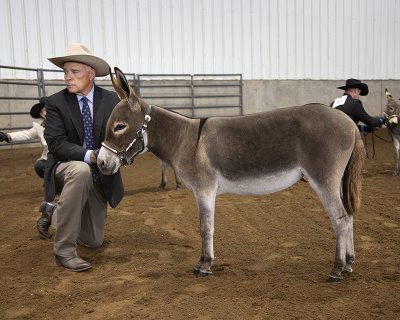 Ruby's Image Gallery