Violet's Story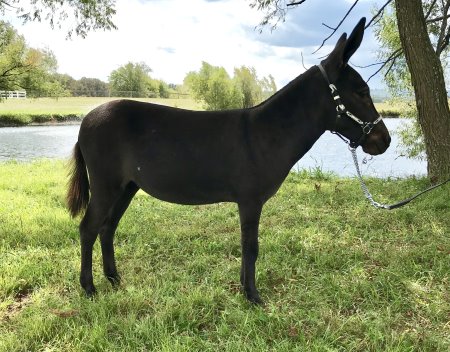 Farmstead's Violet Mary is a loving black NLP 2017 jennet foal with wonderful conformation who will be shown beginning with The 2018 Great Celebration Mule and Donkey Show. Violet is always with whoever happens to be in her pen, and she just loves those rubs on her head and ears!
Violet is our second foal by Tin Roof Sunday and out of Tillie, and we expect great things from her in the show ring in the future. She is very compact and muscular with wide front and back ends, and her legs are as straight as a string! We can't wait to get her clipped in May and see the black beauty that is beneath her long winter hair!
Congratulations to Wee One's Farm on their purchase of the sweetest donkey that we have ever raised at Appalachian Farmstead, Farmstead's Violet Mary! Violet will continue winning the hearts of all who meet her at her new home with LJ and Deb Mix. She will also make one nice brood jennet in a couple more years!
Violet's Pedigree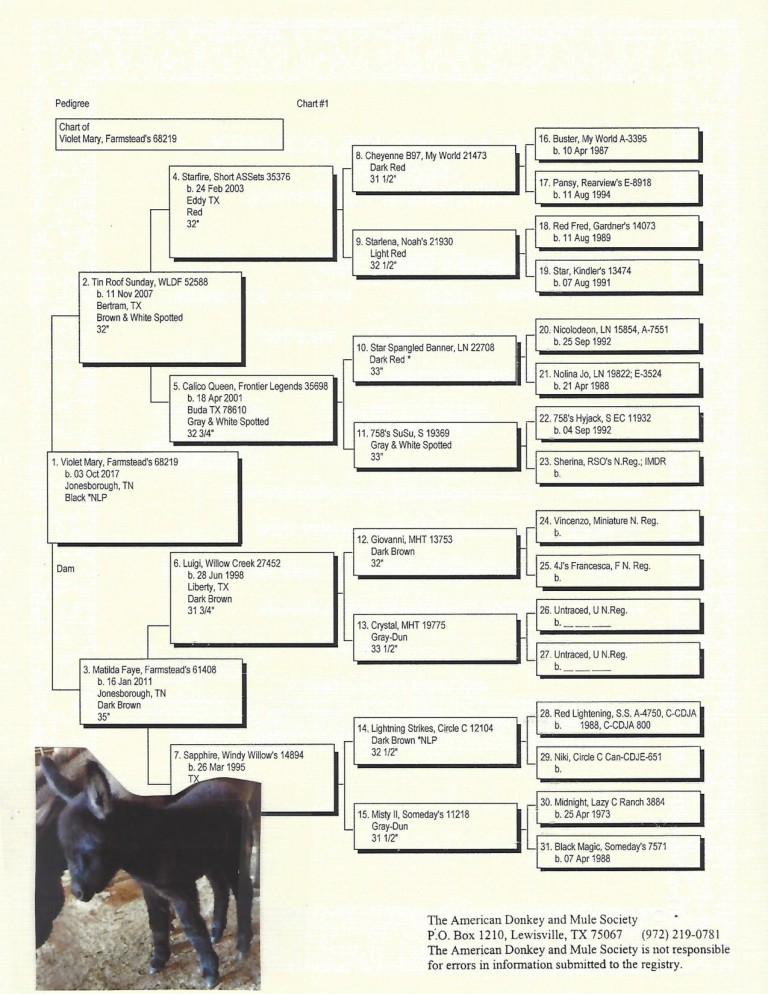 Violet's Show Record
2018
Tennessee State Fair (Nashville, TN)
2nd Place, Foals/Yearlings Jennets

The Music City Show (Shelbyville, TN)
3rd Place, Weanling/Yearling Jennet

The Great Celebration Mule and Donkey Show (Shelbyville, TN) NMDA Show
3rd Place, Foals

Violet's Image Gallery