Farmstead's The Grand Finale
2012 Dark Brown Gelding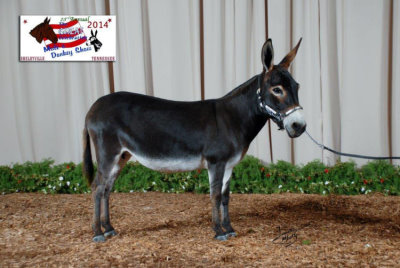 Fin is a 2012, dark brown gelding. Like his full brother, William Blount (Willie), Fin has performed very well in both halter and driving. The highlight of his early halter career was being named as NMDA National Champion 2 Year Old Gelding. Recently, Fin came back to Appalachian Farmstead after having spent eight years as a driving donkey in North Carolina. He was successfully shown recently at the 2022 Music City Show, winning the large 5+ Year Old Geldings class and Reserve Champion Gelding, as well as combining with Willie for wins in Best Matched Pair and Produce of Dam classes. Congratulations to the Mayton Family from Kentucky on their purchase of both Fin and Willie for driving and showing in halter.